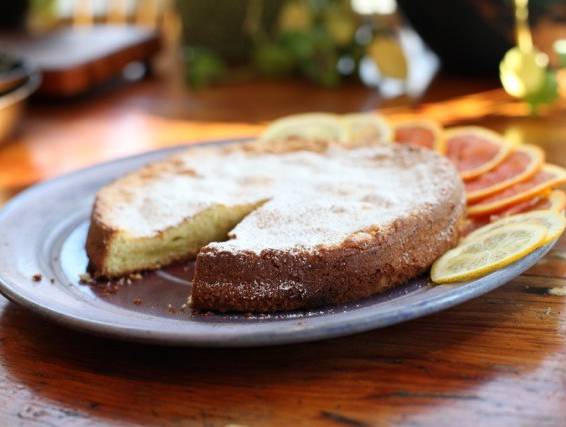 In celebration of Passover and to annouce that all MANNI organic, extra virgin olive oils have been certified Kosher and Kosher for Passover, we bring you this zesty, fragrant recipe for Citrus Olive Oil Passover cake from our friends at Kosher.com.
Preheat the oven to 350 degrees Fahrenheit. Lightly grease a nine-inch springform pan. Line the bottom with a circle of Gefen Parchment Paper.

In a bowl, whisk together the potato starch, cake or almond meal, orange zest, and salt.

In a stand mixer fitted with the whisk attachment, or using a hand held mixer, beat the egg yolks with half a cup of the sugar until very thick and light in color. With the machine running, gradually pour the olive oil into the egg yolks, in a thin stream, stopping after each addition to allow the egg yolks to absorb the oil. Whisk in the lemon juice.

In a clean bowl with a clean whisk or clean beaters, beat the egg whites until soft peaks appear. Gradually add the remaining quarter cup sugar, beating until firm but still supple peaks form. Fold one third of the egg whites into the egg yolks mixture. Fold in half of the potato starch mixture. Fold in another third of the egg whites and then the remaining potato starch mixture. Fold in the remaining egg whites. Scrape the mixture into the prepared pan. Rap the pan once on the counter to break any air bubbles. Sprinkle the topping sugar over the cake.

Bake in the center of the preheated oven until the cake is golden, puffed and springs back when very lightly pressed, about 40 minutes. Cool in the pan on a wire rack.

Unmold, sprinkle with icing sugar if desired, and serve to your loved ones.

Chag Sameach from our family to yours!